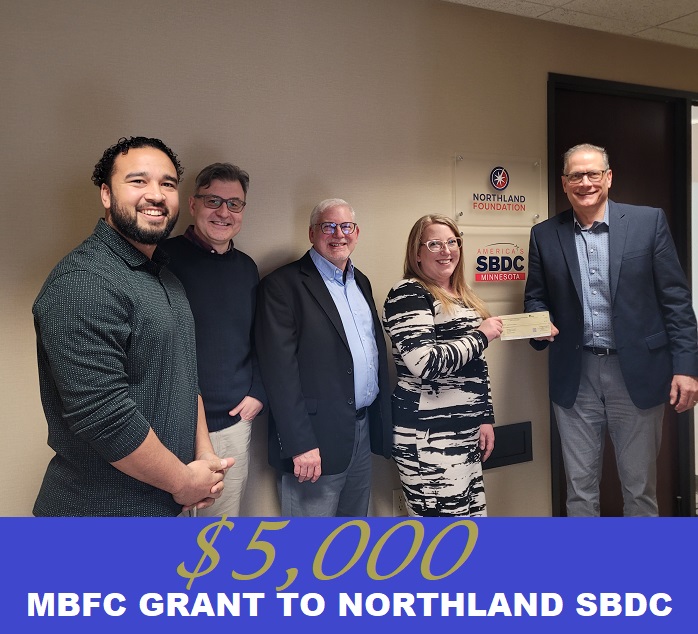 MBFC recently awarded a grant of $5,000.00 to the Northland Small Business Development Center in Duluth, MN.  Pictured above is Christopher Henagin, SBDC Consultant, Michael Colclough, Northland Foundation Business Services Director, Curt Walczak, SBDC Associate Regional Director, Vickie Hagberg, SBDC Regional Director, and Terry Stein, Vice President of MBFC.
The Northland Small Business Development Center (SBDC) program serves the Northeast Minnesota counties of Aitkin, Carlton, Cook, Itasca, Koochiching, Lake, and St. Louis. The SBDC provides support to small business owners seeking to start, manage, or grow a business with services offered at no-cost to the SBDC's clients.
MBFC appreciates the partnership with Northland Small Business Development Center and their important guidance and resources given to the small business community.  The SBDC's responsive and proactive approach to training and consultation is certainly a great asset to entrepreneurs!