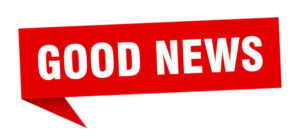 MBFC is excited to announce that we're now STATEWIDE in NORTH DAKOTA!  What this means to you, is that lending partners and small business owners from Fargo to Medora, Grafton to Williston, Wahpeton to Scranton can now use MBFC as their SBA 504 partner to assist in financing small business growth, expansion or a refinance of their fixed asset needs!
SBA 504 loan growth continues to be off the charts in the Midwest, thanks to the below market fixed rates the SBA 504 Program can offer!  MBFC is excited to partner with commercial lenders and small business owners all across North Dakota to show the competitive advantage that MBFC can bring to the table, with their seasoned SBA experts, unmatched service and quick turn times!
Give Pam Burnside, Vice President of MBFC a call today in our conveniently located West Fargo, North Dakota office!  With more than 30 years of experience in the banking and SBA lending world, Pam is able to keep the SBA 504 process simple for MBFC clients!
Ambition, meet financing!

Pam Burnside
MBFC – North Dakota Division
Vice President Business Development Officer
(701) 866-4196