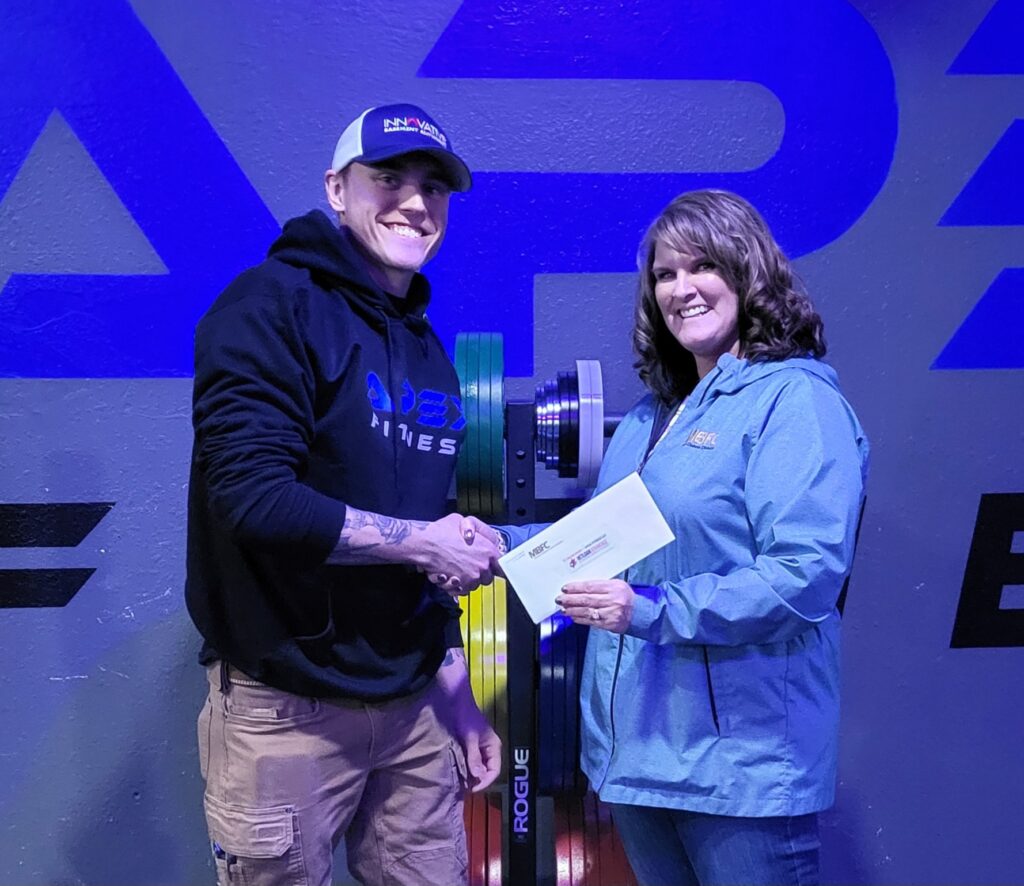 (Pictured: Ty Zaczkowski, Apex Fitness, receives MBFC VetLoan Rebate from Pam Burnside, Vice President of MBFC)
MBFC is honored to present Ty Zaczkowski our VetLoan Advantage Rebate of $3,000. This rebate is part of the Strategic Initiative of the National Association of Development Company's (NADCO) VetLoan Advantage program. MBFC is the only Certified Development Company in Minnesota to offer a rebate to business owners that are active or retired members of military service.
Ty, along with partners Blake Wiedmann, Loren Bothun, and Ryan Bothun, purchased the building their business has been leasing, along with making some building improvements. Apex Fitness is located in Moorhead, MN and is a 24hr facility that focuses on top-of-the-line equipment catering to athletes and novices. Ty joined the North Dakota National Guard in November, 2010 during his senior year of high school and served until November, 2019. He enlisted as a 12W (carpentry and masonry) and served all 9 years with the 188th Vertical Engineer Company out of Wahpeton, ND. Ty attended different schools including combative, air assault school and served on the state active duty supporting local and state law enforcement. He retired as an E5 Sergeant.
MBFC thanks our borrowers, like Ty, 
for their military service!  
For additional information about MBFC and working with financing through the SBA 504 loan program, click here to contact a MBFC Business Development Officer in your area!
We'll come to you!