MBFC President & CEO, Tom Saehr, and Nadene Kruize, Senior Vice President, were presented the Lender of the Year award, based on loan volume, at the SBA Minnesota Lender's Conference, on Thursday, September 9th, in Minneapolis, MN. This is the 7th consecutive award presented to MBFC for results with the SBA 504 loan program in Minnesota.
Saehr and Kruize extend thanks to Brian McDonald, District Director of the SBA Minnesota District Office, for SBA's service and continued support of the various Minnesota Lenders.
MBFC also thanks their Staff, Board of Directors, MBFC Membership, Lenders, and Economic Developers for all their hard work, dedication to small business, and continued partnership creating outstanding results in the last year!
Pictured above: Sarah Borgman, Credit Officer, Michelle Mueller, VP Business Development Officer, Tom Saehr, President & CEO, Nadene Kruize, Senior Vice President & Senior Loan Officer, Jennifer Fitzpatrick, Loan Portfolio Officer, and Terry Stein, VP Business Development Officer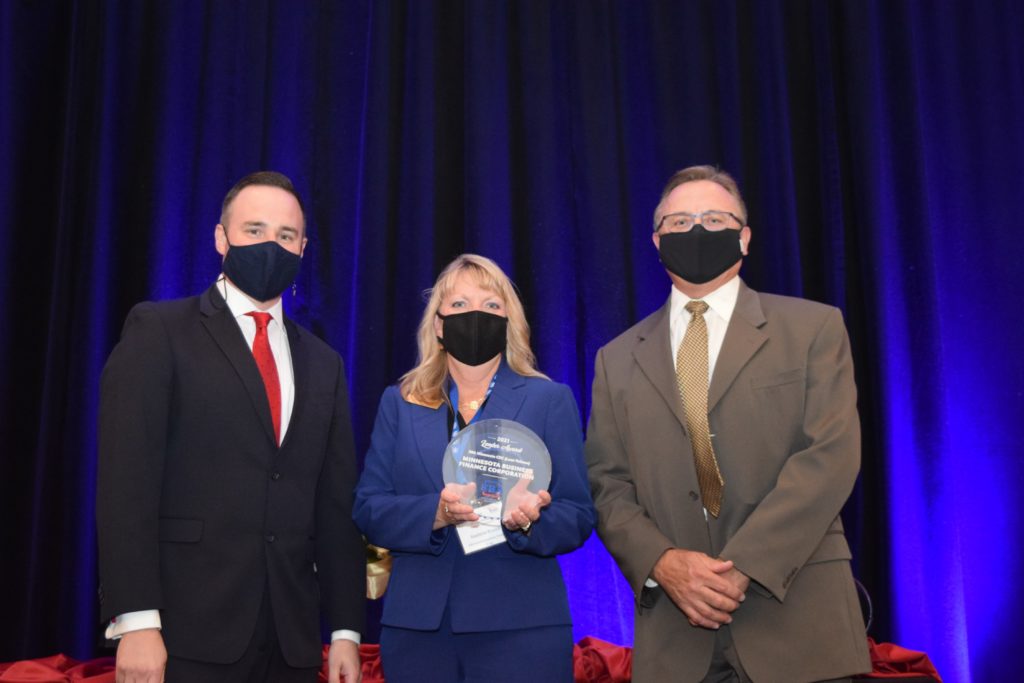 Pictured: Brian McDonald, District Director SBA Minnesota District Office, Nadene Kruize, Senior Vice President of MBFC, and Tom Saehr, President & CEO of MBFC