Minnesota Business Finance Corporation (MBFC) is honored to present a $3,000 VetLoan Advantage Rebate to Dale Borstad, owner of Monticello RV Center, located in Monticello, MN. MBFC is proud to be the only Certified Development Company in Minnesota to offer a rebate to business owners that are active or retired members of military service.  Joe Kammermeier presented the check to Dale at their location, accompanied by their lender, Carl Gebhardt, from The Bank of Elk River.
Borstad owns the business with his daughter, Nicole Borstad, and Scott Kunz. Monticello RV Center partnered with The Bank of Elk River, the City of Monticello, and an SBA 504 loan through MBFC to purchase land and construct a new, larger showroom.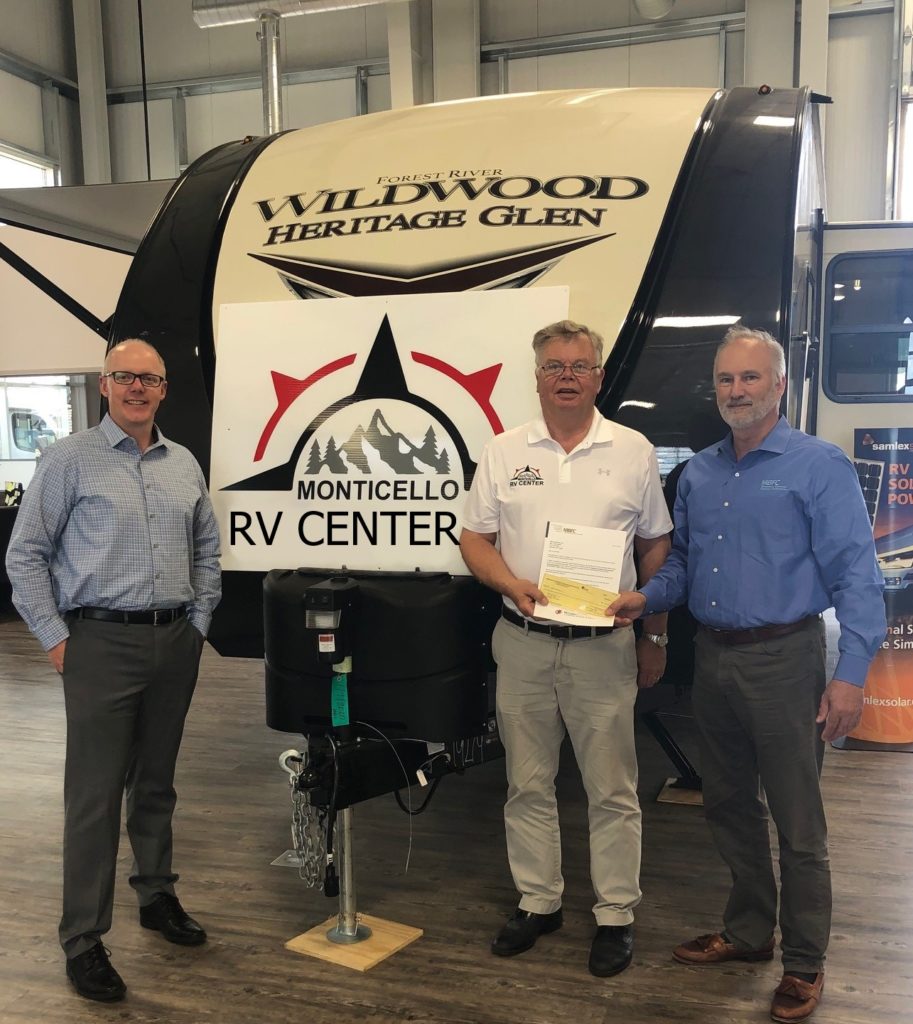 (Pictured above: Carl Gebhardt, Vice President of Commercial Lending, The Bank of Elk River, Dale Borstad, Owner, Monticello RV Center, and Joe Kammermeier, Vice President of MBFC)
Dale was a 6 year member of the Army National Guard starting in 1971 in Madison, Minnesota (Southwestern Minnesota, Lac Qui Parle County). He attended basic training at Fort Leonard Wood, Missouri and Advanced Individual Training on the 155 Howitzer, at Fort Sill, Oklahoma. He delivered ammunition from the base to Fort Ripley.
MBFC would like to thank Dale for his military service. For more information about the MBFC VetLoan Advantage Rebate program, please contact your MBFC Business Development Officer near you today.