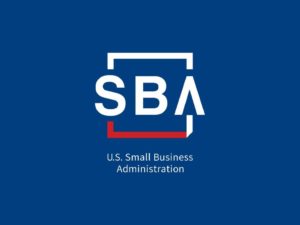 Updates provided from the MN SBA District Office
PPP Loan Update
The SBA's updated numbers for the second round of the Paycheck Protection Program funding indicates the Great Lakes Region, which includes Illinois, Indiana, Michigan, Minnesota, Ohio and Wisconsin, has supported nearly 308,000 small businesses and non-profits with a total of $22.8 billion in approved PPP loans.

As of May 1, 2020, 37,267 Minnesota small businesses have been approved for $2.2 billion in second round of PPP funding.  In total, 83,650 Minnesota small businesses will benefit from $11.2 billion to date from PPP loans.
PPP FAQ Updated
The SBA and Treasury continue to provide updates to the FAQ's for PPP Loans.  Today's updates include:
Will a borrower's PPP loan forgiveness amount be reduced if the borrower laid off an employee, offered to rehire the same employee, but the employee declined the offer?
Can a seasonal employer that elects to use a 12-week period between May 1, 2019 and September 15, 2019 to calculate its maximum PPP loan amount?
Do nonprofit hospitals qualify as "nonprofit organizations" under section 1102 of the CARES Act?
For more information on these and other questions, please visit this link.
EIDL and Advance Open to Ag
SBA Administrator Jovita Carranza announced today that agricultural businesses are now eligible for SBA's Economic Injury Disaster Loan (EIDL) and EIDL Advance programs.
SBA's EIDL portal will reopen today and begin accepting new EIDL applications on a limited basis only, in order to provide unprecedented relief to U.S. agricultural businesses. For agricultural businesses that submitted an EIDL loan application through the streamlined application portal prior to the legislative change, SBA will move forward and process these applications without the need for re-applying.
All other EIDL loan applications that were submitted before the portal stopped accepting new applications on April 15 will be processed on a first-in, first-out basis.
Veteran Small Business Training
The SBA's Minnesota District Office is hosting a virtual session of Boots to Business Reboot on June 5, 2020 from 8 a.m. – 3:30 p.m.
This is the first of a FREE two-step training program that gives Veterans and their spouses with:
An overview of business ownership.
Business planning know-how.
Understanding of public and private sector resources.
MN Childcare Provider Grants
The State of Minnesota is making grant dollars available to assist childcare providers. The window to apply for these grants is May 5-12, 2020. For more information or to apply, please visit this link.
SBA and SADBOC Training This Week
The SBA's Minnesota District Office is hosting several training webinars to provide more general technical assistance and are a part of the Money Smart for Small Business program developed collaboratively by the FDIC and SBA.
To learn more and register today, visit the links below:
https://www.eventbrite.com/e/104144825978
Finally, don't forget to register for the multiple training opportunities being offered this week as part of the 2020 SADBOC Government Virtual Procurement Fair, including Tuesday's trainings on:
Federal Certifications: (8(a); HUBZone; ED/WOSB)
Shaun McClary, U.S. Small Business Administration
(SBA)
Using Section 3 for Local Contracting Firms
James Baltazar, Housing and Urban
Development
CERT Certification
Jef Yang, City of St. Paul
Selling to the State of Minnesota, Where to Find
Opportunities, and Certifications
Twauna Mullins and Aaron Anderson, Dept. of
Administration – OEP
What happens if….? Answers to the Most Common
Coronavirus Questions
Tim Connelly, Tim Connelly Law PLLC
Info from SBA Partners and Other Agencies
Our goal with this list, which is not all-inclusive, is to provide you additional resources related to the COVID-19 pandemic as they become available.
Local Partner Info
Federal Program Info
Stay Updated
For more on SBA programs for the coronavirus, please visit www.sba.gov/coronavirus.