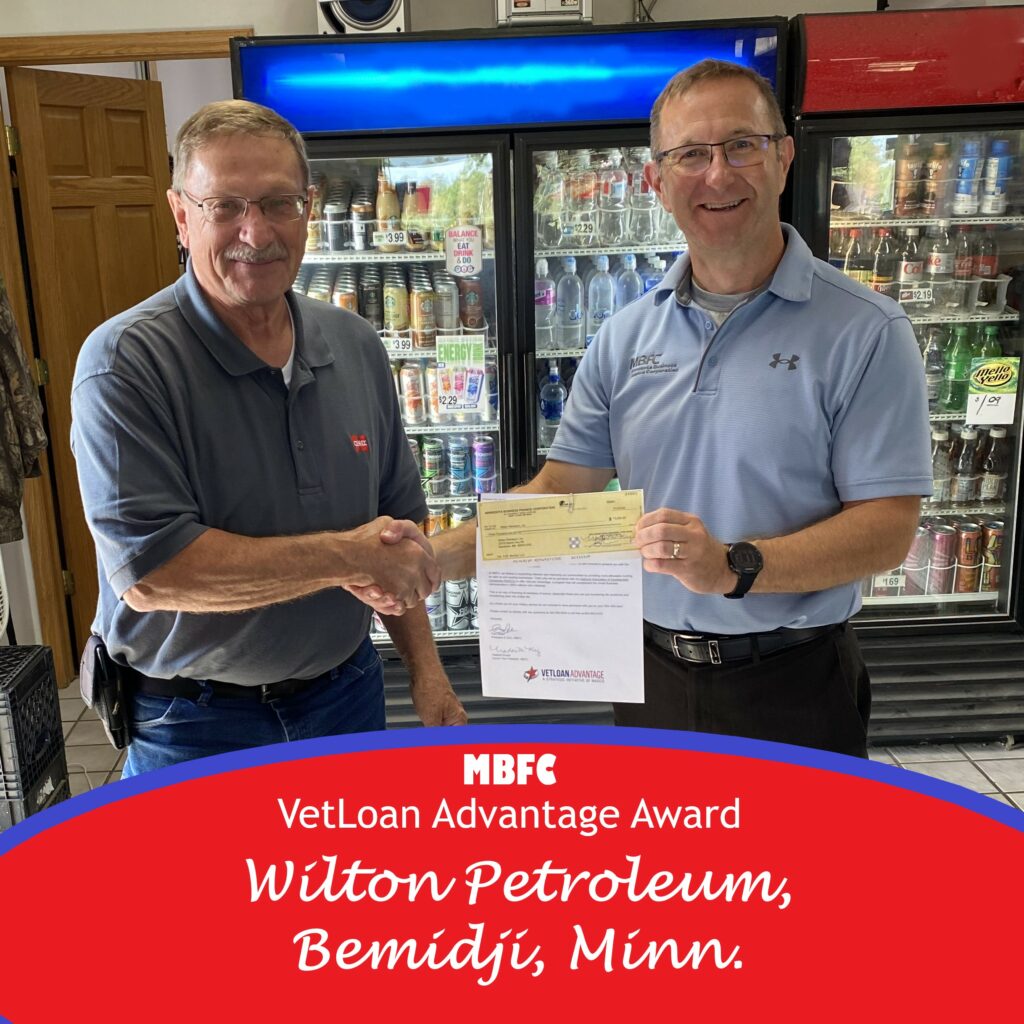 MBFC is honored to present Del Preuss our VetLoan Advantage Rebate of $3,000. This rebate is part of the Strategic Initiative of the National Association of Development Company's (NADCO) VetLoan Advantage program. MBFC is the only Certified Development Company in Minnesota to offer a rebate to business owners that are active or retired members of military service.
Del and his wife, Bonnie purchased Wilton-Petroleum on the west side of Bemidji, MN. Del served in the Naval Air Reserve from 1969 to 1971, providing aircraft administration. This involved keeping track of every airplane and helicopter that was in the command; tracking all flights outbound and inbound, and the crews on those flights. He also kept track of records that monitored aircraft routine maintenance, repair completion, and ensuring that equipment was updated as needed.
MBFC thanks our borrowers, like Del, 
for their military service.