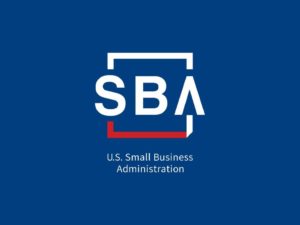 New PPP Eligible Lenders
The SBA has been working to quickly on-board additional lenders who will be able to submit Payroll Protection Plan loans in their communities.  Seven new lenders were added to our Minnesota PPP Eligible Lender List just this morning.  See the updated list here.
Interim Issued Final Rule for Paycheck Protection Program Facility
The federal bank regulatory agencies today announced an interim final rule to encourage lending to small businesses through the Small Business Administration's Paycheck Protection Program, or PPP.  The PPP was established by the Coronavirus Aid, Relief, and Economic Security Act, or CARES Act, and provides loans to small businesses so that they can keep their workers on the payroll during the disruptions caused by the coronavirus.
The interim final rule modifies the agencies' capital rules to neutralize the regulatory capital effects of participating in the Federal Reserve's PPP facility because there is no credit or market risk in association with PPP loans pledged to the facility.  Consistent with the agencies' current capital rules and the CARES Act requirements, the interim final rule also clarifies that a zero percent risk weight applies to loans covered by the PPP for capital purposes.
The rule is effective immediately and comments will be accepted for 30 days after publication in the Federal Register.
Attachment: Interim Final Rule on Paycheck Protection Program Lending Facility and Paycheck Protection Program Loans
MN Communities Hosting SBA Disaster Loan Trainings
The Minnesota SBA's District Office is presenting on our funding programs to help small businesses respond to the coronavirus crisis.  In addition to hosting regular trainings, we are also joining other groups on their hosted trainings.
If you're a member of their organization or community, please check these out and join us.
MNC Hosts: Call with Senator Tina Smith and the SBA for Non-Profits Impacted by COVID-19
April 10, 11:00 a.m.; Register
Open for Business Hosts: COVID-19 Survival Webinar for Ramsey County Small Businesses
April 10, 10 a.m.; Register
Hmong Chamber Hosts: Providing SBA Disaster Funding for the Hmong Community
April 13, 11:00 a.m.; Register
Mill City Times Hosts: SBA COVID Relief Programs for Restaurant Owners & Managers
Apr 13, 9:00 a.m.; Register
WIN Hosts: SBA Options Straight from the Source for Women Small Business Owners
April 15, 1 p.m.: Register
Info from SBA Partners and Other Agencies
We will continue to share additional resources as they become available.  This is by no means an all-inclusive list, but we hope it gives you a good starting point to get the help you need to deal with the crisis at hand.
Local Partner Info
Federal Program Info