Columbia Precision Machine Corp. Presented
with MBFC VetLoan Advantage Rebate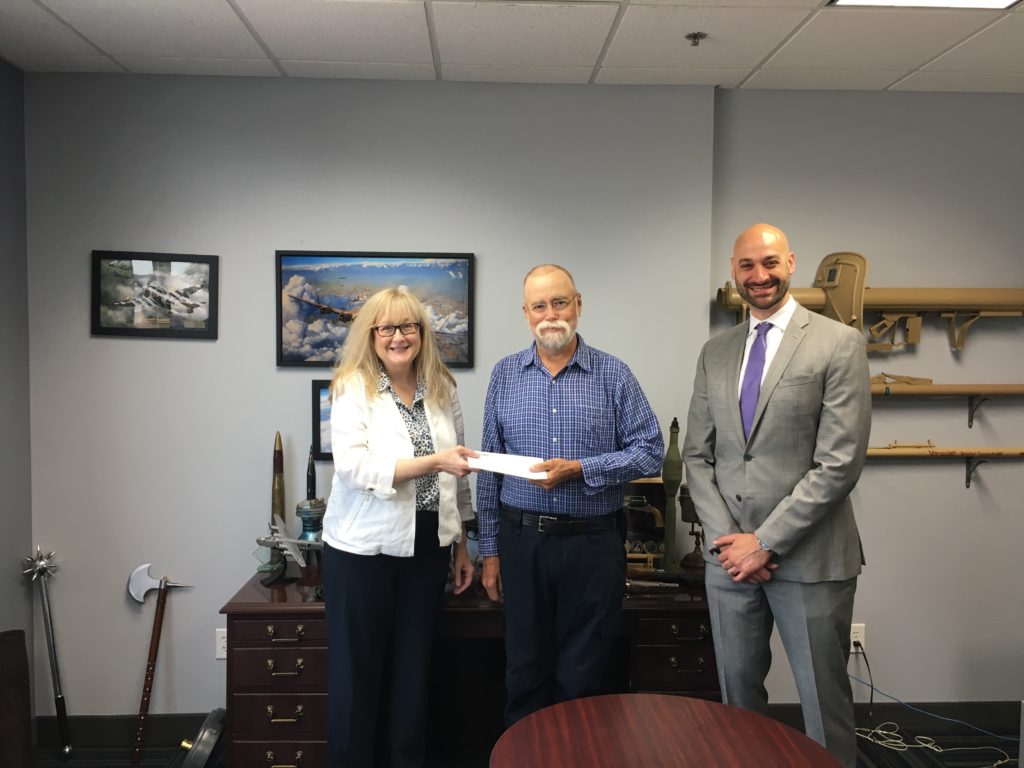 MBFC is honored to present Keith Johnson, owner and President of Columbia Precision Machine Corporation in Eagan, MN, with a $3,000 VetLoan Advantage rebate check.  Michelle Mueller, MBFC and Chris Clapham, the participating lender from Northeast Bank presented the check to Keith.   MBFC is the only Certified Development Company in Minnesota to offer a rebate to business owners that are active or retired military as a way to honor their service to our country.
Columbia Precision is most prominently known for serving as a subcontractor to some of the United States' most critical and well-respected Aerospace and Defense organizations. The company is proud to have a long and distinguished history in precision machining, having worked with both local and international customers in several industries, ranging from security and technology to food and beverage.
Keith served in the United States Army as an E-5 Sergeant in the Infantry.  He spent two years serving in Germany working with all types of weapons.  After retiring from the Army, Keith has continued to work with the military through Columbia Precision.
The SBA 504 loan program assisted Keith with a long-term fixed rate loan for the purchase of a larger facility for the growth of his business.
MBFC thanks all our military veterans for their time and sacrifice serving our country!